Kicked Back....Job Well Done
The crew from B&J was again the lay-out team for the trials at the AMA/AHRMA Vintage Motorcycle Days for 2006 at Mid-Ohio. There was some serious carnage to the woods that we usually use, due to some severe winds. We only had about an eighth of the terrain that we usually have to work with. We still layed out a good trials, although the loop was kind of short!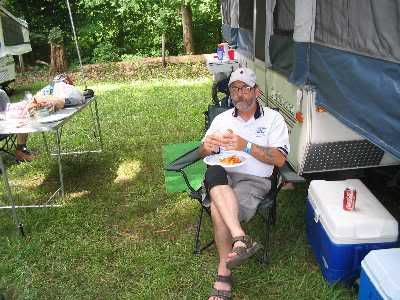 After a successful trials on Friday here we see the crew enjoying a leisurely Saturday lunch, all the while dodging the worst mosquito invasion this side of the South American jungle.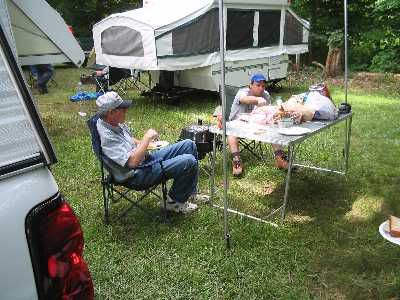 After lunch we assaulted the swap meet, where we found the
evangelical camper
and the aforementioned soon to be Trials Suzuki Bearcat.
More to come......as always.