Eat Your Heart Out Larry.....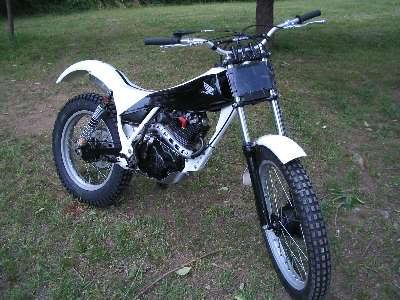 Allright boys and girls. Here it is in all it's black and white glory, with a little Hammertone thrown in for contrast.
Come to the U.S. World Round of the Trials World Championship and stop by ITSA's vintage bike show and check it out, along with dozens of other twin shock trials hardware.
We'll talk more about what we've done, and what we're going to do later.....