Mid-Ohio Treasure
Well we are back and with several stories to tell. I thought I would share the new treasure we found while cruising the swap meet. Believe it or not I was looking for one of these.
Here you see me carefully removing it from the B&J Race Trailer being careful not to scratch or damage it in any way.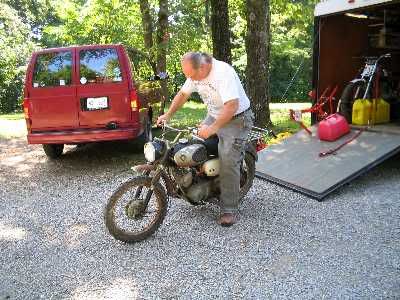 Next gas on, ignition switch on, a healthy prod of the starter.....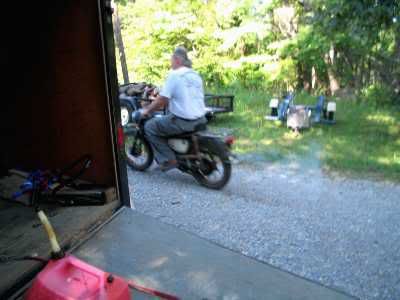 and away...At speeds approaching 100 miles an hour!
So have you figured out what it is?
Well for those of you who haven't, it's a replica of the B105P Suzuki that Peter Gaunt built and rode to 2 Scottish 6 Day wins in the 150cc class. As well as a top 10 finish overall.
OK,OK ...So you have to use your imagination right now., but it will be...REALLY!