Virgin Ground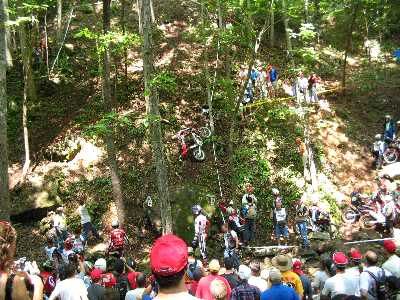 The September 17th ITSA trials will be at a new location. R.Q. has graciously offered to let us use his land near Palmyra Tn.
Here you see the group of us that went over to check it out to see if we could put on a good trials. OK, you're right, it's a picture from last month's world round but the Trialsrooster, Skatetruck, and the Guru had such a good time riding and looking around that we completely forgot to take any pictures! Doh! The terrain looked good though, and we're looking forward to laying out and hosting a trials in a new location.
Thanks to R.Q. for his hospitality...he bought lunch and provided the Gatorade....we have to buy next time, so don't get any ideas.